News
 13.06.2013.  Export.  We are open for an export business, if someone will order our toys we are ready for export.   We will find out the shipment cost afterwards and send e-mail and make a button for the customer to pay the delivery cost before the item´s shipment.

11.02.2013  Currency.  After few days we are able to take Dollars (USD) and Euros as a payment fo our toys at our web store..  We are also making a list for different chipment cost related to distance (countries ) of our customers.  So, if someone will order a toy from our web store, he or she can also pay for shipment at the same time.

20.06.2012   We have closed our Store at Laugavegur Reykjavík but we did open a Store at Vínlandsleið 14, 113 Reykjavík.  It is open working days 12.00 - 18.00. Saturdays 11 - 16.00
14.04.2010.  New advertising banners.  We have made two banners at he top of page and at the bottom of the page.  You can click at the moving text to go to the appropriate page with toys on the banner. 
18.des. 2008:  Now people outside Reykjavík big area can choose between 2 ways of post delivery.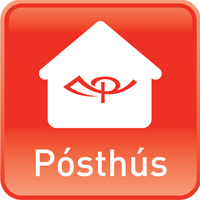 The red colored label is choosen if people want get their package at the postoffice (sheaper) or get their toys by home-delivery by a car from Pósturinn (green label).  People just mark the right checkbox at the basket page.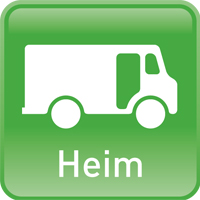 23. agust 2008.  We have got our new webpage.  It is made of a graphic firm and software people in Iceland and other country. This is a different webpage from the old one.  Here the basket is more obvious and people can register an get a 5% discount and their own page showing all their orders before.  People can see what they have ordered before and how they did pay it.  Others can´t see their page, because of the username and password.
  If people go to the toy club they get a 5% discount in the beginnig and more if they are shopping more often.
  We have a toy - sevice,  a bithday service where people can shop a toy and put it in the basket and click in the little window after the text ,,Pack as a present (1450 Isk)".  Then a yellow form will appear and people can fill out the form, the name of the kid, put the text to the birthday card and shoose a card.  If people will use this, they have to pay 1.850,- ISK, iclendic kronur more and it´s for packing and card.  So, when the birthday comes, we deliver pack to the kid´´s birtdayparty.  The delivery is free (the driving) if the party is in Reykjavík, Kópavogur, Álftane, Mosfellsbær or Hafnafjörður.
Translation:  Many toys in our pages are still in Icelandic, but we are working on it, - translate it from icelandic to english.